Cleveland Real Estate rental maket is hot. Too many people need places to live, too few are eligible for mortgage financing. As a result, we have a very unique situation in Cleveland: cost of homeownership is much lower than cost of renting, and there is a lack of good rental properties in popular neighborhoods of Greater Cleveland.

No wonder that potential renters are looking everywhere to locate a good deal for rent. One of the most visited sites is Craigslist. And here is the trap.
Dear prospective renters!
Beware of scam artists who may abuse your need in a good and affordable propety for rent.
Try the properties listed by Real Estate brokers first. Real Estate brokers are licensed and highly regulated by law. We follow the Cannon of Ethics and those who are REALTORS(R), follow even stricter Code of Ethics.
If you see the anonimous post which offers a large home in a prime neighborhood for under $1,000.00 / month, BEWARE!
If you get a correspondence from the poster requesting your personal information, BEWARE!
If you are asked to send something valuable, like your personal information or money to a distant party (out of State owner, out of town property manager, etc.), BEWARE!
Check out the address of the property and information about the title holders. You can easily do it online, just go to the County Auditor's web site.
Check out if the poperty is in pre-foreclosure or foreclosure process.
Meet with the future landlords at the house.
OR
Just call a trusted Real Estate agent and let her handle this for you.
Good luck!
Posted by svetlanastolyarova under Art, Business, Cleveland Real Estate, Community, For Buyers, For Realty Professionals, For Sellers, Giving Thanks, Maple Heights, Regional News, Time to buy in Cleveland
We are getting closer to a big day for Local-n-Global Realty. This Friday, December 10, 2010 we and our friends will get together to celebrate the Grand Opening of Local-n-Global Realty's Art and Community Center located at 5225 Warrensville Center Rd., Maple Heights, OH 44137.
That's actually a new concept of a brick and mortar Real Estate office. We still believe that Real Estate is not an office job. World of Real Estate changed so much and became so mobile and location-independent, that traditional office hours, floor time and all such things became almost extinct.
However, there is a big demand in professional communication, professional training and development for Real Estate agents, and there is a serious shift in our industry towards a team work. We also know that today's clients are kind of overloaded with easily accessible on-line information but still lack a human communication with Real Estate consultants and advisors.
Considering all these changes, we made a decision to build a new kind of Real Estate office – not just an office but the Art and Community Center, which is perfectly aligned with our philosophy. Local-n-Global Realty's philosophy is based on an intelligent, ethical and humanitarian approach to a fine business of Real Estate. The company believes in the ABCs of success: A for Art; B for Business; C for Community. Grand Opening celebration event features Art, and Business, and Charity.

If you did not receive a personal invitation yet, please don't hesitate to RSVP and come to celebrate with us.
Event will kick off with a ribbon cutting ceremony at 4 p.m. on Friday, December 10. Opening reception, Art Show, live music and Charity event will follow. Plan to come between 4 pm. and 8 pm. and enjoy art, food and charity!
Grand Opening, Art Show and Charity Event -
Local-n-Global Real Estate, Art and Community Center
Location:
You are cordially invited to celebrate multicultural Cleveland's art, business, community and diversity at the Grand Opening of Local-n-Global Realty's Art and Community Center located at 5225 Warrensville Center Rd., Maple Heights, OH 44137. The ribbon cutting ceremony will begin at 4 p.m. on Friday, December 10, 2010.
Local-n-Global Realty in partnership with the Russian-American Medical Association (RAMA) and the American Ethnic Forum are proud to announce guest artist Vadim Nemirovsky.
Nemirovsky, currently residing in Cleveland, will honor the Grand Opening with an exhibition of a few of his best paintings from private collections. This is a rare opportunity to meet a world renown artist and preview his latest works, along with his famous, "Adam and Eve" and other paintings. Some paintings will be available for pre-auction sale. Art show and pre-auction preview will be open to the public December 10-12. Invitation only after December 12.
Local composer, winner of Grand Prize in Kate Publishing composition competition 2010 Inna Onofrei shall present her original composition.
Local-n-Global Realtors are glad to partner with RAMA, a non-profit organization that is a distinct example of a real charity and good deals. RAMA's medical mission to Siberia set an incredible example of result oriented cooperation. Many children's lives in Siberia were saved by the efforts of American doctors from RAMA. Charity Event at Local-n-Global Grand Opening will support the RAMA's mission.
Local-n-Global Realty is a young, dynamic Real Estate company known for its high professionalism, creative marketing, and dedication to serving multicultural communities of Greater Cleveland. In 2009, the company started a Real Estate speaker series along with client/professional educational and social events. Now, at the new Local-n-Global home, there will be more opportunities to organize and host many other exceptional professional and cultural events.
Please mark your calendar and plan to attend a celebration of Art, Business and Community at the Grand Opening of our Local-n-Global Center. Please RSVP by December 9, 2010.
Sincerely,
Svetlana Stolyarova
President of Local-n-Global Realty.
5225 Warrensville Center Rd.Maple Heights, OH 44137View Map

| | |
| --- | --- |
| Start Date and Time: Fri, Dec 10, 2010 04:00 PM – 08:00 PM EST | End Date: Sun Dec 12, 2010 |
| Organizer: Local-n-Global Realty | Purpose: Art Show and Charity |
| Entertainment: Art Show, Music, Reception | Venue: 5225 Warrensville Center Rd. Maple Heights, OH 44137 |
| Dress code: Business casual | |
| | |
| --- | --- |
| Powered by vFlyer.com | VFLYER ID: 3825381 |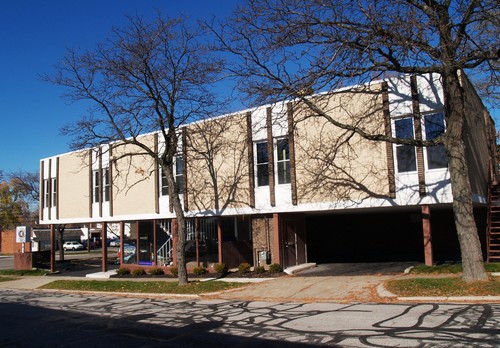 5225 Warrensville Center Rd. Local-n-Global Real Estate, Art and Community Center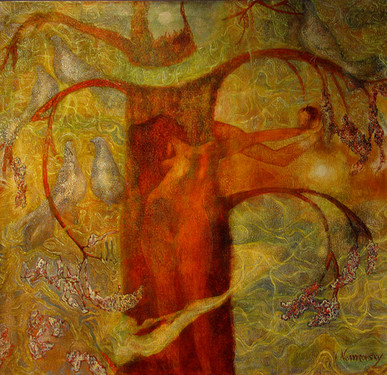 Vadim Nemirovsky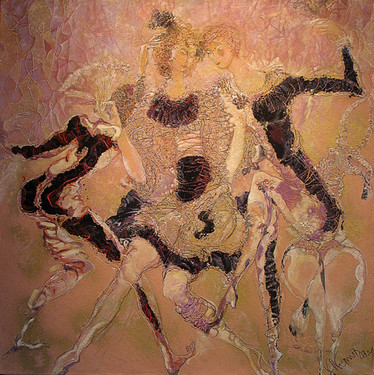 Vadim Nemirovsky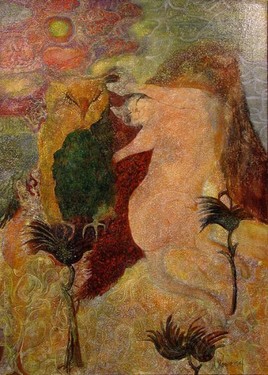 Vadim Nemirovsky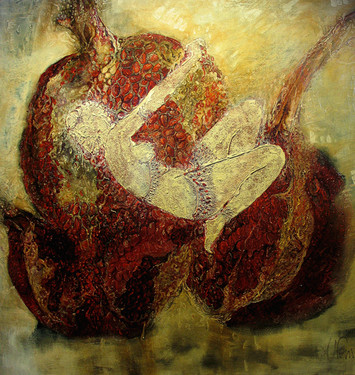 Vadim Nemirovsky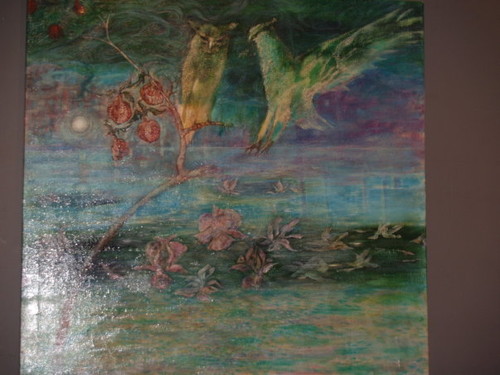 Vadim Nemirovsky.
| | |
| --- | --- |
| Powered by vFlyer.com | VFLYER ID: 3825381 |
All information in this site is deemed reliable but is not guaranteed and is subject to change
Headline "Decoy marketing" just grabbed my attention when I browsed a Neuromarketing blog. Roger Dooley described the Decoy practice in Real Estate this way:
Real estate agents often set up a tour of several homes in the same price range, leaving the most desirable for last. This seems to me to be another form of decoy marketing, particularly when the next to last house is a particularly bad comparison with the one the agent hopes to sell you (e.g., the same price but in need of more repairs).
It sure is hard to make a choice. It's even harder to make a right choice. By utilizing "Decoys" for a fair comparison with good homes, Real Estate agents may help the buyers to appreciate the value of any good offerings and make a right decision faster.
Long story short , I've already mentioned this wonderful listing – Short sale in Mentor on the Lake , which I received as a referral from my client whom I helped to sell the house on Short sale, too. It's a wonderful home in a pristine condition with tons of updates and all replaced mechanics such as furnace, air conditioner, hot water tank, electric panel.
Bank is very cooperative, our team is experienced in successful sales, price is very attractive – WHAT ELSE? Do we need a Decoy? Should we show the ugly, overpriced piece of property in order to convince the buyers to grab this opportunity and to make an offer – now!
I am very positive and comfortable by offering this wonderful Mentor-on-the-Lake home to interested buyers. It's definitely Win-Win for both sellers and buyers. Don't wait! 877-770-5551 ext. 127 is the right number to call.
REALTORS Nationwide Open House Weekend in Cleveland OH.
Home buyers tax credit extension expires on April 30, 2010. Many home buyers still have a chance to take advantage of this credit. I am sure, first time home buyers will find how to use up to $8,500. Long time homeowners who   decide to move to their next home now know better than anyone that $6,000 improvement is very nice to have in any house.
In order to help home buyers to make their move and to see as many properties as they can, National Association of REALTORS announced a Nationwide Open House weekend on April, 10-11.
Dear Cleveland home buyers!
Just go and see how many beautiful, ready to move in, moderately priced homes are on the market today. Local-n-Global Realty will hold Open Houses on Sunday, April 11 at the following properties:
2669 Rochester Rd. Shaker Heights, OH 44122   –   Open Sunday between 12 am and 1:30 pm
2643 Windy Hill Rd. Pepper Pike, OH 44124             –     Open Sunday between 1:30 pm and 3 pm
1304 Golden Gate Blvd. Mayfield Heighys, OH 44124 – Open Sunday between 1:30 pm and 3 pm
794 Lost Creek Ln. Northfield, OH 44087     –     Open Sunday between 1:30 pm and 3 pm
More properties can be added , so come back and check out our announcements!
Powered by RealBird.com
Broker's Tour.
What to Preview in Northfield – Macedonia – Sagamore Hills 01/26/2010.
It was a lively discussion on necessity to preview homes for the clients of Real Estate agents in the comments to our post at ClevelandRealtyBlog.
For those Realtors who believe in diligency of previewing homes for their buyers, there is an excellent opportunity to do it at one time, with a pleasure to meet other agents, grab some food and have a fun. This opportunity's name is Broker's Tour. Or Broker's Open House. Or Office Caravan.
Local-n-Global Realty will hold a Broker's Open at our new listing at 794 Lost Creek Ln. Northfiled, OH 44067 this Tuesday, 01/26/2010 between 11:30 am and 1:30 pm.
I want to remind that there are few Broker's Opens scheduled by different agents tomorrow, 01/26/2010 in 44067 Zip code area, which covers Northfield – Macedonia – Sagamore Hills.
Please be our guests and plan the trip. Don't miss an opportunity to tour our listing – a wonderful home in Brandywine Preserve priced below initial construction cost!   See all the upgrades this home has to offer!   Better and less expensive than new, this is a home your buyer will love! Plus – tasty food, hot coffee or tea, and pleasure to meet with colleagues. Welcome!
Cleveland Real Estate Search: We Make It Easier For You
Winters in Cleveland OH may be real nasty. Usually it's not the best time of the year for home buyers and their agents: days are shorter, showing time is limited, heavy snow, clogged driveways in unoccupied houses, limited inventory of the houses and condominiums – what else?
Maybe, it's time to forget about all negativity and look at the same situation from the different perspective?
Only serious sellers and buyers are on the market
Less competition among the buyers
More competitive prices
Still very low interest rates
Home buyers tax credit – up to $8,000 for First time home buyers or up to $6,500 for existing home owners.
For convenience of Cleveland home buyers, we in Local-n-Global Realty started a new program: Cleveland Real Estate Search – We Make it Easier.
If you need more specific searches, please let us know. As usually, we can be reached at 877-770-5551. Call us anytime.
E-mail us: Realty@Local-n-Global.com.
Time to Buy in Cleveland 2009 Networking Event
Cleveland, OH " NorthStar Title Services, LLC, is proud to announce that it is joining Svetlana Stolyarova from Local-n-Global Realty to sponsor a real estate industry professional networking event on Wednesday, September 16, 2009, from 5:30 PM to 8:30 PM at The Sherwin-Gilmour Party Center located at 5947 Mayfield Road, Mayfield Heights, OH 44124.
This is an opportunity to show customers the huge network of people that work for them in buying or selling their homes.
Come meet other real estate industry professionals and direct questions your clients may have to the experts!
The event is open to Realtors(R), attorneys, mortgage brokers, lenders, home stagers, title professionals, land surveyors, homeowners™ insurance agents, home warranty agents and customers!
The event will feature various speakers from the industry including Mary Porter (NorthStar Title Services), Angela LoBue (NorthStar Title Services), Khash Saghafi (Crosscountry Mortgage) and David Streeter (Statewide Title Agency).
To RSVP, please contact Svetlana Stolyarova of Local-n-Global Realty at 216-548-4663, register online at Local-n-Global.com or just use the form below.
Many desirable properties in Greater Cleveland   are receiving multiple offers.
That's already not the news on Greater Cleveland Real Estate market that 2009 has already become a year of multiple offers. Which means: That's a great news guys! We really have a good buyers' activity. Houses sell, we, the Realtors ®, are busy. Are we all excited about this? Yes and No.
First of all, Greater Cleveland Real Estate market is not hot everywhere and for everyone. You can still see a lot of properties sitting on the market with no offers and even no showings. Unfrotunately, in many cases even the price is not an issue.
Price itself does not sell the houses and condos on today's Real Estate market in Cleveland. Your Real Estate agent should go extra miles and provide exceptional marketing in order to attract the right buyers.
However many buyers are still under a wrong impression that it's a buyer's market and the sellers shouls accept any offer, even it's an absolutely shameless one.
If you are looking for a well kept, nicely upgraded home in Solon or house in Mayfield Heights built after 2000, please get perpared to act   fast and pretty aggressively in order to win a bidding war. The good news for the buyers is that the prices are still very reasonable, interest rates are still low, and home buyers who did not own the primary residence during last three years, are still have a chance to get $8,000 First Time Home Buyers Tax Credit.
Although it's true that in many cases the best and the most attractive deals are bank owned homes, privately owned homes may be very good and priced competitevely. Dear Buyers! Please do not assume that only foreclosures offer the best opportunities for savvy home buyer on today's market. Look at all opportunities. Hire the experienced, result-oriented local Real estate professional, get yourself and your finances prepared and buy this dream home for you and your family!
What is the best way to make sure my offer is accepted?
Get prepared! You should be financially strong in order to buy the house you like. Fact is that in many cases cash buyers win even if their bid is not the highest one. If you pay cash for your new home, please be prepared to show the proof of funds sufficient to make a purchase and pay closing costs.
Not enough cash? Get pre-approved by respectable lender. Pre-approval means that loan officer runs three credit reports. You should base your income information on last 2 years tax returns and W-2s; last 2 paystubs. Source of down payment and asset information should be proved by two months bank statements, 401K (stocks, bonds, etc.) statements. Your bankers will advice you on what copies of what exact documents they want to see in order to approve your application. Make sure to clarify your citizenship, or visa and residency status and show your driver's license at application.
Offer with house sale contingency in most cases will not win. Sell your current home first or buy the new one ONLY if you do not depend financially on the sale of your current residence.
Do your home work and know your limits. You should know your market very well in order to offer the right price.
In most cases in multiple offer situation seller will ask all the bidders for the best and highest offer. However, not all the sellers do this. Some of them will not give this chance to everyone and just start working with the buyer who made the best offer at the beginning. If you are aware of the multiple offer situation, please make your strongest offer and you get a higher chance to win.
Be reasonable! Do your due diligence. Do not assume that you win if you waive your right to inspect the property. Even when you purchase a REO (bank owned) home, you are eligible for all necessary inspections. Do not forget to ask the seller to complete the Point of Sale inspection if this is the case in the city where you buy a new home. If the Violation report is not available at the moment when you make an offer, please do not forget to include the POS contingency in your offer. However do not overload your offer with unnecessary contingencies.
Ask your Real estate professional to accompany your offer with a written presentation of your strength, ability and desire to buy this property. I am sure you work with the right, trusted Real estate agent who knows how to negotiate on your behalf in the multiple offer situation.
And finally – always stay cool, reasonable and alert. If it's a great home for a great price, act fast. There are few other ready, willing and able buyers on the market who may like the same house as you like. So, if you know that the asking price is good and you are ready to pay the full price, just offer it immediately and you can win only by acting fast.
Good luck!
If you need more detailed advice, please do not hesitate to contact me at 24/7 Real estate Hotline 877-770-5551 or call me directly at 216-548-4663 during the business hours.
Start your Cleveland Home Search Right Here

December is one of my favorite months  of the year. No matter how bad  may Lake Erie  affect the weather in  Greater Cleveland, Holiday spirit prevails.
December is important for Real estate professionals as we finalize our business plans and work hard on our tuning marketing and sales strategies for the next year.
2008 was definitely the year of Web.2.0. marketing. Many smart REALTORs utilize   power of blogging, social media, Search Engine Optimization for promortion of our services and listings.
Dear Sellers of Real Estate in Greater Cleveland! Please make sure that your agents use as many avenues for exposure of your house information on the Internet as possible! Buyers today not only start house hunting on the Internet, they do a lot of research, evaluate the house values and trends,look for the community information, etc., etc. Why don't your REALTORs be the first to provide this info to potential buyers. Why don't your agents expose your house and its features and benefits to potential buyers everywhere?
Here is the extract  from my listing  marketing strategies for 2009:
Keep Showcasing my listings at Realtor.com
Keep working on Search Enging Optimization of www.Local-n-Global.com
Create mini-sites for all my listings
Create VFlyers for all my listings
Create and submit to YouTube video for each of my listings
Keep blogging at my Localism blog
Keep posting community info at this blog
Keep submitting info about my listings to Craigslist, Zillow, Trulia, Backpage, OOdle,  Facebook, Linkedin, Digg, etc.
More, and more, and more…
Will my sellrs benefit from this activity? Sure they will as the do now.
Potential buyers will not miss your home
Inquiries from potential buyers increase with every post
Buyers feel more welcome to see the house and to make an offer
House sells!
Dear sellers of houses in Solon, Pepper Pike, Twinsburg, Mayfield, Lyndhurst and other neighborhoods of Greater Cleveland!
If you really need to sell your property, please demand active and aggressive marketing of your property on Web! Responsible professional REALTORs have all necessary tools today to promote your house and to find the perfect buyer for your property.
Good luck!
Need to Sell or Buy in Greater Cleveland?
Please e-mail Realty@Local-n-Global.com or just call directly  Svetlana Stolyarova, broker of Local-n-Global Realty: 216-548-4663. Our 24/7 Real Estate Information Hotline number is        
 877-770-5551.
Look at the condominium market in Richmond Heights: all these nice looking, well maintained, nicely updated condos are offered today in October of 2008 for the price of 1999.
Isn't it an advantage for the buyers to utilize the amazing spin of Real Estate Time Machine and get into a very pleasant place to live?
Just compare:
Year 1999.
President – Bill Clinton.
Gas price – avg. $.99/ gallon.
3 beds 2 1/2 baths condo in Richmond Place – sold for $110,000; $118,000; $124,600; $128,500; $126,000.
Year 2008.  
Feel the difference? Gas prices are higher, new President is coming soon, 3 beds 2/12 baths condo is much better updated, yet offered for the same price of $125,000. Updates include but not limited to:
newer windows, hot water tank, flooring, vanities in all bathrooms, freshly painted, furnace updated, kitchen appliances replaced and stay.
Please call Svetlana Stolyarova 216-548-4663 or use our 24/7 Hotline 877-770-5551 ext.133 to see this property.    
Don't wait for Real Estate Time Machine to spin back to 2003 or 2005! Buy today!